Hiked up to the top of Bachelor to get to our steeper off piste skiing. The snow was an uneven wind sculpted and packed surface. At the top of the turn the skis were mostly on top of the snow but once pressure built the skis would punch through. Fun but challenging conditions. These type of conditions require enough speed to blast through the wind packed snow.
I was testing a pair of skis for a friend so I'm on a 183cm Elan 1010, 140-111-130, 23M radius.
From the top looking down.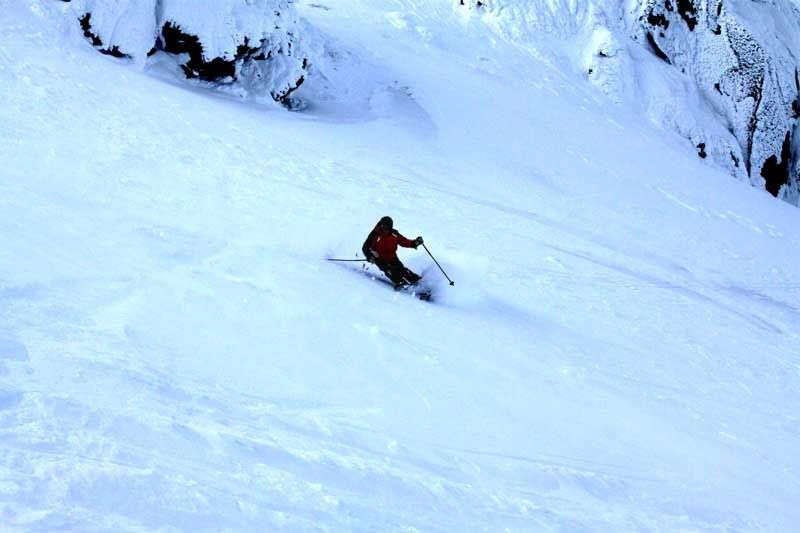 A short turn made towards the bottom of the picture above.
Zoomed in from the picture above.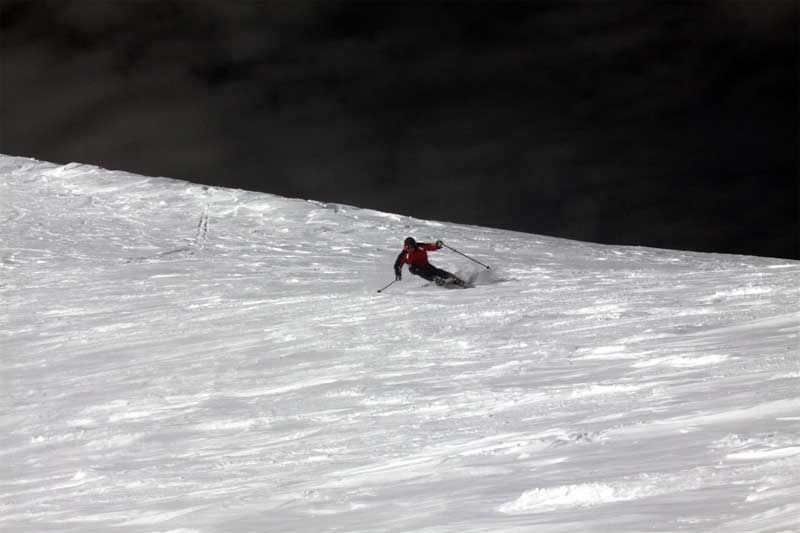 This area had been heavily sculpted by the wind. It wasn't as steep so I decided to ski it with GS arcs.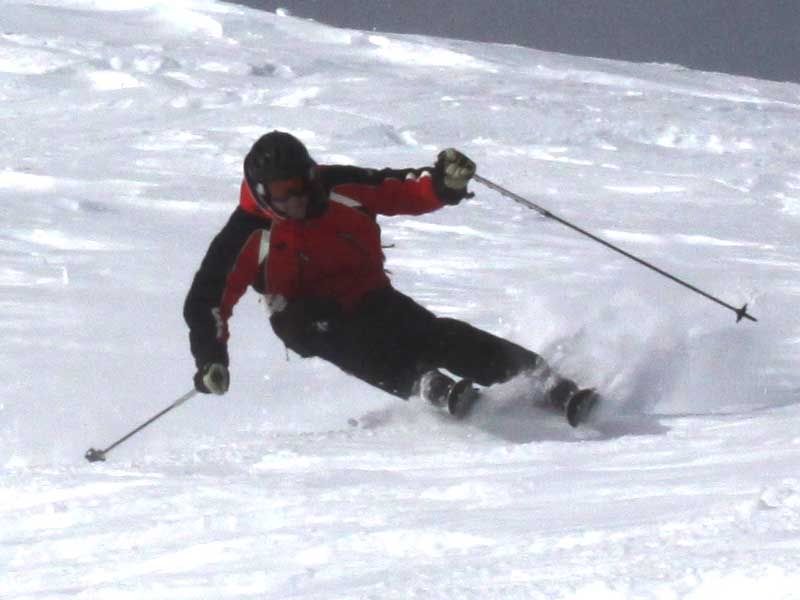 Zoomed in from the picture above (gotta get that inside hand up, but at least the hips are level).
This shot shows early edge engagement (often referred to as being upside down because the edges face up the hill).